Sometimes it is difficult to share here and keep a sense of privacy  around certain issues that we have in our family. We have been dealing with a personal struggle with our kids and creating a good balance of online time and offline time with them. Our biggest struggle though has been protecting them from the internet and potentially harmful content as well as monitoring the amount of time they are spending on their devices.
There are a few things that I became aware of over the past couple of years about my loss of control as a parent.
One was that one of my children was getting up in the middle of the night to play online games while we were sleeping because we were monitoring the amount of technology hours they were allowed online. We found out that this child had been getting up at 3 in the morning every day, slipping on their uniform, playing Minecraft until I needed to wake them up, and then pretending to read in their room, absolutely wowing me that I did not have to pull them out of bed. Of course, the routine started to slip when they became an absolute disaster at school and emotional mess when they came home. We checked our internet logs to discover what was happening and realized it had been a routine for quite awhile before we realized they had been doing it.
The second was that one of our children left open their Google searches on our computer and a peek at their open search history yielded a serious discussion we needed to have about sex and the potential that their search could yield pornography or put them at risk of child predators. We should have had the talk sooner- it felt like a parenting fail to see what they were looking for.
The third were some unsavory jokes at our dinner table that apparently had been found on YouTube skits. 
Clearly, we had lost our control.
We started locking down the internet in as many ways as possible. No one could get on during certain hours, their Kindles had every parental restriction we could set, and we blocked any potential sites that we could that might pop up in their searches. We became police monitors of their behavior as best as we could, but still situations arose where we felt we lost control. My husband did hours and hours of research on what we could do to make this better, but we couldn't find anything that fit our family's needs. These blockers for our kids created blockers for me all day trying to do my job and I didn't know how to reset the blockers my husband enabled. Potential monitoring systems would not work with our router so this is the crappy "block you from everything,"  solution that we had come up with for now.
Until THIS.  It's called Circle. The company reached out to me to help spread the word about their service for the holidays. Honestly, I almost cried when I watched the video because this is what we needed.  THIS is what our family has been waiting for. THIS is the answer to our issues and I am so excited to show it to you today. I am over the moon excited that we are implementing this system in our home to help protect our kids and I can't encourage you enough to consider the same system especially if you are having these struggles too.
I received a beta unit this week and would love to walk you through it. Even though I am a blogger, I can admit that I am not very tech savvy.  Watch the video to see how easy it was to set up for our family!
Every family needs this in their home.
Don't believe me? Here is another video clip of it in action! 

Best part…
It's only $99 FLAT (meaning no monthly fees!!)
Are you tired of letting the Internet dictate what your family is exposed to? Not Anymore! With Circle, you are the boss!
Here are 4 Awesome things you can EASILY do with Circle:
1. Set appropriate filters for EACH DEVICE. Use the pre-designed ones or customize your own.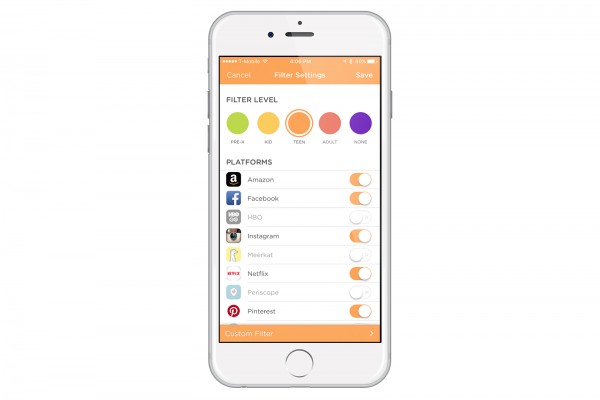 2. Track where your family is spending their time online.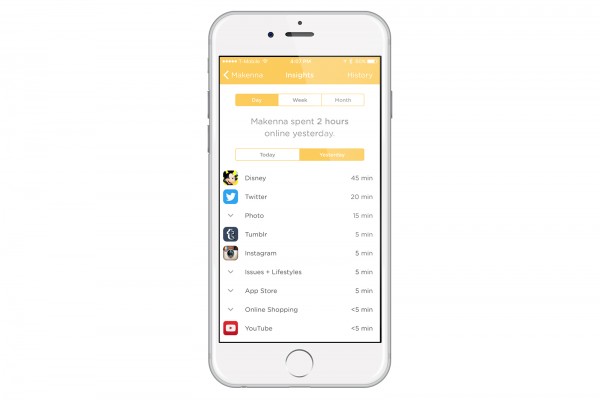 3. Give your devices a BED TIME!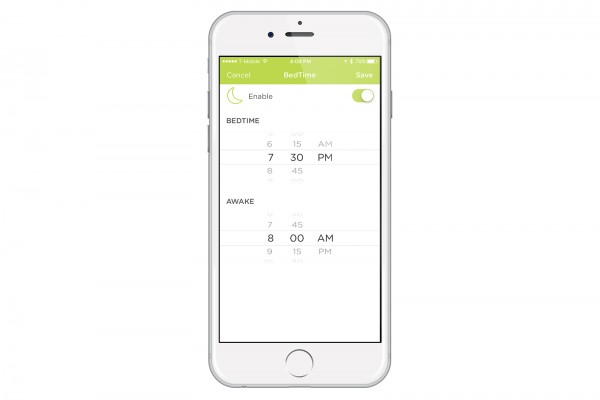 4. PAUSE the internet! Yes. you. can.
If you are still not convinced, read what these Circle customers are saying about it:
"As the father of four kids from elementary through college age, I am not exaggerating when I say Circle is EXACTLY the device I have been looking for to control the internet in my house. Circle truly is peace of mind in a little white box." – Wayne Stocks
"Circle has literally changed our lives and how our family spends time on the internet. My worries of what my children could be exposed to online has changed overnight by the use of Circle. I can pause the internet anytime making getting chores or homework done much easier these days." -Terra Nyce
"Circle makes it easy for me to protect my kids online, monitor usage across all our home's devices, and create conversations with the entire family. It's rare that something is simple and effective, but Circle is both." — Michael Lukaszewski
We are so excited to finally have control again. Get control of the Internet and give your family this gift of Circle on Cyber Monday.
*This post contains an affiliate link, but I only promote things I believe will add value to your life.